9. Elden Ring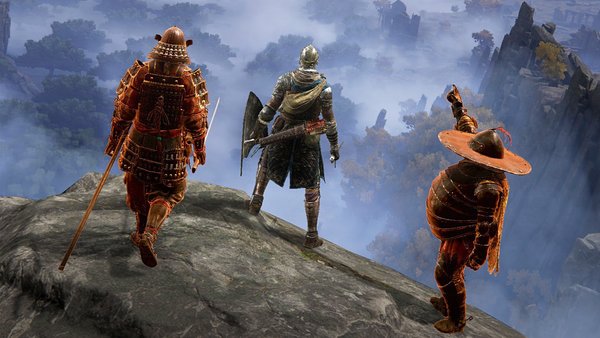 While it was announced fairly early in development that FromSoftware's magnum opus, Elden Ring, was going to be open world, it wasn't fully clear what that meant.
The game's marketing still made it look mostly indistinguishable from any other Soulsborne game, both aesthetically and in terms of gameplay - especially bosses. Then it released and we saw they REALLY meant it when they said it was open world.
Featuring numerous biomes and mechanics never glimpsed in the marketing, exploring the traditionally dismal world of one of these games has never felt so unconstrained. Nor had any previous game felt so immersive, which is really saying something.
There was a lot of worry that FromSoftware was leaning into the modern game design trend of making everything open world, often for little benefit, but it actually proved the exact opposite. Now instead of the occasional glimpse we get into the world off the beaten path, we get to traverse it, and nothing is as Souls-like as actually getting to tread one of these punishing environments in its entirety.