9. Friends To Lovers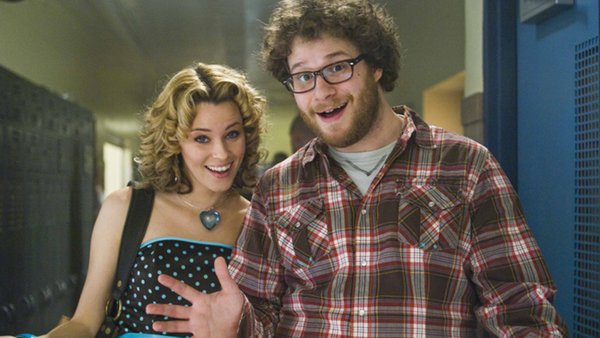 The friends to lovers trope is pretty much exactly how it sounds.
Two characters start off as good pals and then, over the course of the movie, they discover that their feelings for each other go much deeper than they first thought.
The best example of this is probably rom-com royalty When Harry Met Sally, but if you're in the mood for an abundance of this cliché then the 2000s have you covered.
You've got A Lot Like Love starring Ashton Kutcher and Amanda Peet. Then there's Win A Date With Tad Hamilton!, which features a love triangle between Josh Duhamel, Topher Grace, and Kate Boswell. And who could forget Kevin Smith's Zack and Miri Make a Porno, where we all had to believe for a second that Elizabeth Banks would ever willingly sleep with Seth Rogen.
We're not saying all these movies were hits or that the plot device hasn't been used since 2009, but the 2000s just had a specific way of telling this story that is missing from today's scene.
They were more earnest, more sincere, or perhaps just less cynical.
What have we become...